Further information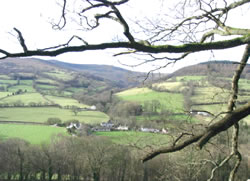 A downloadable guide "Walks and Rides along the Brinore Tramroad" is available in PDF format. This on-line guide is based upon the original Guide which sold over 2000 copies through local outlets. It was decided to release a Web version of the Guide, freely available to download, in order to continue to provide information about this important 19th Century railway, part of the industrial heritage of South Wales. We hope that by understanding and appreciating its history and significance it may be valued by all who walk and ride along it. Obstructions, unlawful use and maintenance issues should be reported to the Brecon Beacons National Park Authority, Plas Y Ffynnon, Cambrian Way, Brecon, LD3 7HP, phone 01874 624437.
Further information on the Web
This document has been taken from the Brinore Tramroad Conservation Forum's Web site at
http://brinore-tramroad.powys.org.uk .